As I was reading about the Cusco Region of Peru, I decided it was quite likely that I would encounter some of the children of the Compesinos in the rural regions.  I am hopeful that I will get to spend some time with some of the local families to get a better look at their lifestyle and culture.  I figured the children might enjoy a small token from the great State of Texas, so I put together a few things for them.  For the little girls, I have a number of small Texas Coin purses that contain a necklace or bracelet, some hair bands and some bubble gum.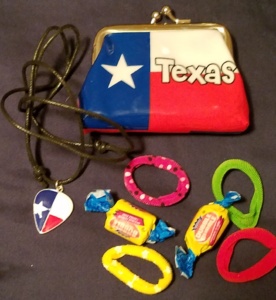 For the boys, their coin purses will have dinosaurs and bubble gum.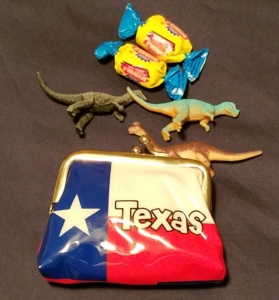 I also included some bandanas, extra bubble gum, and some Texas Key Chains in my stash.  I will probably give the Key Chains to members of my Camp Crew on the Inca Trail, but the rest of the stuff I hope to give away to children.